bed & breakfast La Garlande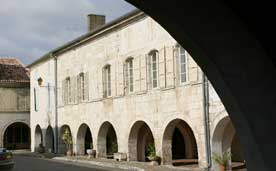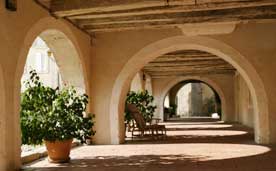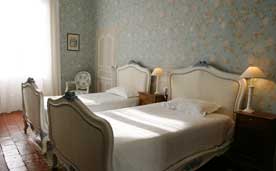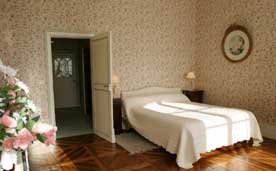 La Garlande
"La Garlande" is a charming bed and breakfast in the ancient village of Saint-Clar, situated at the heart of Lomagne, home to the Three Musketeers and French cooking at it's best !
Ideally located on the central square of Saint-Clar with it's covered walkways and 13th century « Halle » (covered market), La Garlande is a spacious, 18th century country house. The earthenware tiles, parquet flooring, mouldings and marble fixtures have all been beautifully conserved and marry superbly with an interior decoration inspired by the textures and colour of the Mediterranean - Morocco, Italy and Spain.
Your stay here will be as simple and relaxed as the rich countryside, as warm as the unique light on old stones and fields of sunflowers which give Lomagne it's reputation as the « French Tuscany ».

The house opens out around an unexpected well of light created by the central hall. A long corridor leads to the garden. An ancient stone staircase takes you up to the blue corridor leading to the bedrooms. On the landing, a spacious guest lounge offers comfortable armchairs and an extensive library. The landing also opens onto a large kitchen where breakfast is served.Each area of this unusual house has been carefully and sensitively renovated to preserve its original spirit.
---
Tourist sites near Saint-Clar :
Lectoure, La Romieu, Flaran
Fleurance : 10 km
Lectoure : 15 km
Further information
3 bedrooms for 9 persons
non smoking place
Address
La Garlande
12 Place de La Mairie
32380 - Saint-Clar


Nearby activities
hiking
hydrotherapy
golf
naturism
tennis